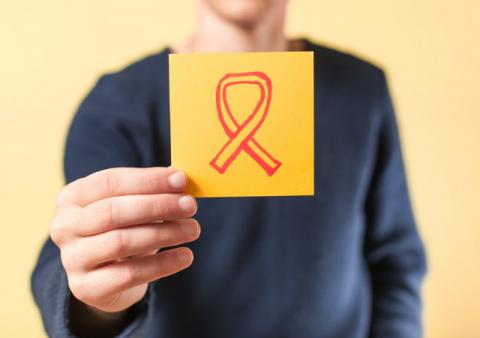 Saludify
By Hope Gillette
Published October 14, 2014
Less than half of HIV-positive Hispanics are receiving adequate treatment, according to new data released from last week's Centers for Disease Control (CDC) weekly report.
The numbers indicate that while 80 percent of HIV-infected Hispanics do receive care soon after their diagnosis, only 54.4 percent continue that care and only 44.4 percent receive antiretroviral therapy. Because of this significant decline in treatment, only 36.0 percent of HIV-positive Hispanics have achieved viral suppression.
The numbers are concerning because Hispanics tend to be one of the most highly impacted groups in the United States when it comes to HIV; Hispanics represented 16 percent of the population but accounted for 21 percent of new HIV infections in 2010, when the most recent data was available, and Hispanics accounted for 19 percent of people living with HIV infection in 2009.
What's more, in 2010, the rate of new HIV infections for Hispanic males was 2.9 times that for white males, and the rate of new infections for Hispanic females was 4.2 times that compared to non-Hispanic white females.
According to the CDC, traditional barriers are likely why less than half of HIV-positive Hispanics are receiving the proper care they need.
"Hispanics or Latinos with HIV infection might not seek, receive, or adhere to HIV care or achieve viral suppression for reasons including lack of health insurance, language barriers, geographic differences, and migration patterns," stated the report. "HIV programs that focus on care and treatment for Hispanics or Latinos might strengthen efforts to link and retain persons with HIV in care and promote adherence to medication to achieve optimal health outcomes. Evidence-based interventions with demonstrated efficacy in scientific studies and effectiveness in practice settings also might be considered."
The CDC added, in addition to interventions to ensure that all persons with HIV infection receive optimal care to improve health outcomes, targeted strategies for Hispanics who inject drugs might be needed to achieve improvements at each step of the continuum. Certain Hispanic subgroups have high rates of HIV via drug abuse, most notably Puerto Ricans, according to a recent study published in the American Journal of Public Health. Providing comprehensive prevention services and referrals to persons who inject drugs, such as those offered by many syringe exchange programs, said the CDC report, can help reduce the spread of HIV. These programs can also serve as gateways to care and treatment for HIV infection, thus serving as an effective public health approach for this population.
Experts indicated HIV infection related to drug abuse correlated with the lowest levels of receipt of proper care.
"Hispanics or Latinos with HIV infection attributed to injection drug use or male-to-male sexual contact and injection drug use typically had lower levels of linkage to care, retention in care, ART prescription, and viral suppression than those with HIV infection attributed to heterosexual or male-to-male sexual contact," stated the report.
The report concluded by stating special attention should be paid to programs designed to encourage Hispanic patient retention as opposed to just general HIV/AIDS educational outreach.